• Abner Harris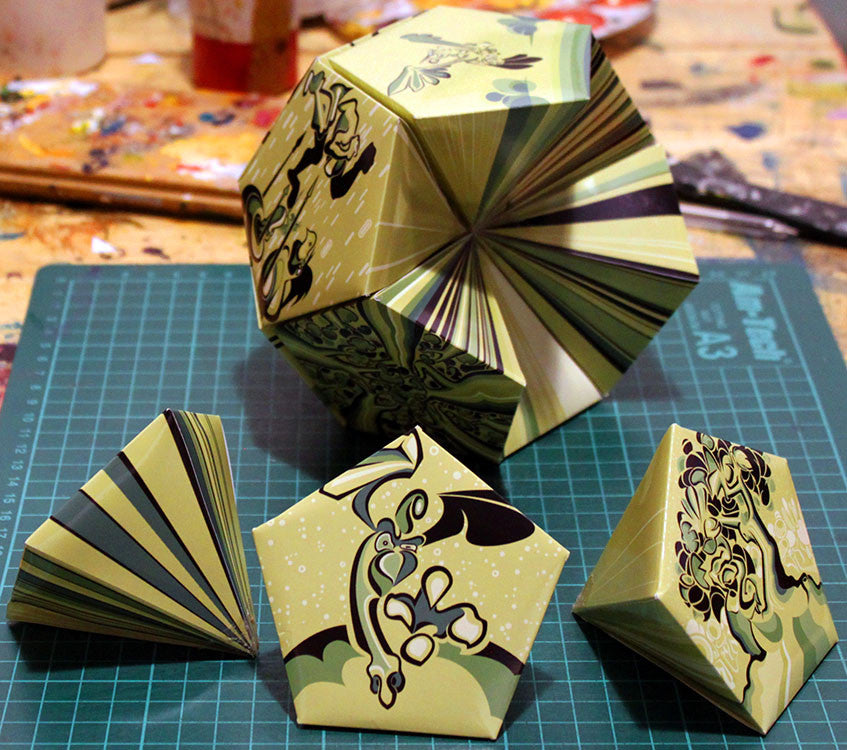 At long last I have finished the instructions for these dodecahedron fold kits. One straight dodecahedron, one smaller one cut into pentagonal pyramids and finally a lampshade. A fantastic idea if you want to kill some time away from the harmful rays of the omnipresent led screens that ever more encroach upon our lives.
---
• Abner Harris • art • artwork • callender • painter • paintings • stickers • store news • t-shirts
At long last I've added the vast majority of my shamelessly self publicising merchandise. T-Shirts, Stickers - for gods sake, even a lamp shade! There truly is no depth to which I will not descend. This will free my time for the next project - a 2017 calendar containing photographs of the artist in the nude wearing a variety of authoritarian hats. And perhaps a bit of painting.   
---
• Abner Harris
It's been a year or more but abnerharris.com is back! free from the shackles of the dying giant that was yahoo. The website started life as 'thebarkingdeer' in the storied days of yahoo geocities, migrated to yahoo small business and was there to the bitter end, when the usurper Aabaco achieved the impossible by offering a worse service than the fabled incompetents they replaced. I've taken the opportunity to revamp the thing into something resembling an online shop. Yes that's right, I have sold out. Alongside familiar paintings you will find limited edition prints, t-shirts, stickers and even lamp shades....